Pay Per Click
At Texas Web solution, we're on a mission to change the world—one click-at-a-time. there's nothing more satisfying to us than seeing our clients' businesses grow. To get the most out of your campaigns, we create a consistent and compelling message that combines the right keywords, ad messaging and site experience to produce sales. Get a custom pay-per-click audit, specific strategies and speak with a true expert about how we can increase your revenue or leads.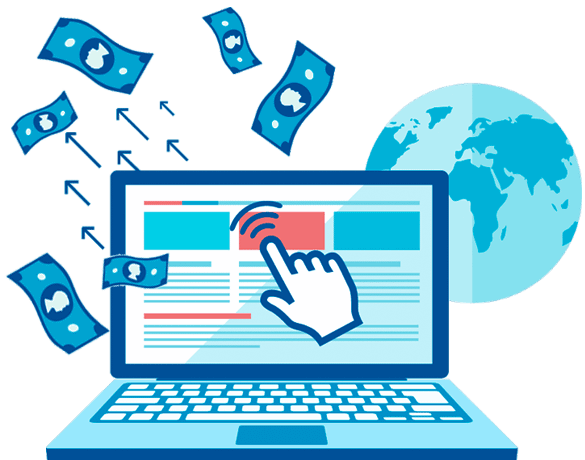 Reach your potential customers at the moment they are searching for your products or services through targetted PPC Management
PPC is not a "Set it and Forget it" kind of thing. Because it is not enough to create the PPC campaigns; you need to manage those campaigns, check their performance and make changes accordingly. After all, PPC is not just about clicks and impressions; your PPC campaigns must bring consistent traffic, increase quality leads, boost conversions and eventually, should result in providing you a higher ROI.
Texas Web Solutions is a trusted provider of PPC management services in Texas. Well-versed with the PPC strategies and being aware of what it takes to make a PPC campaign successful, the team at Texas Web Solutions can create effective and result-driven campaigns for your business.
Whether you need a from-the-scratch PPC campaign or want to gain better results from your already running campaigns, our experts can help you.
Texas Web solution experts also provide the best web design service Tx
Our PPC Services In Texas Include But Are Not Limited To:
01
Google AdWords
Being a reputed company for AdWords management, Texas Web Solutions will help you get started on Google AdWords. And if you have already started, we will let you overhaul your existing AdWords campaign.
02
Bing Advertising
You cannot neglect even 20% of the market share of online searches i.e. the searches done on Bing. Our PPC experts will create, optimize, and manage the campaigns to let you get maximum traffic from the search engines.
03
PPC Audit
As a part of our PPC management services, we provide PPC audit services to the clients who are not necessarily looking to switch their PPC providers but want to improve the results of their campaigns.
04
Facebook Ads
We will complement your search marketing campaigns by creating and optimizing Facebook ads which would help you connect with your target audience.
05
Keyword research
Using cutting-edge technology and sophisticated techniques, we at Texas Solution leave no stones unturned in terms of searching the appropriate keywords, to target your products and services.
06
Periodical reporting of PPC performance
Producing reports that provide meaningful and in-depth insights into what is happening with your PPC campaigns, we at Texas want to ensure that you are provided with all the vital data related to user trends, conversion rates among others.
The Difference We Deliver
Valuing not only the services we provide but also the relationships we build
Our team at Texas goes the extra mile in terms of devising and strategizing an efficient and unique PPC advertising campaign for your business. At Texas, our goal is simple, yet very clear-cut; developing a well-planned and well-structured PPC campaign that will get you results in a flash!
Apart from these, our PPC management services in Texas include Remarketing, Shopping Ads Management, Bid Management and Ad Group Management.
Discuss your business needs and get a free quote today!
How Our Pay-Per-Click Service Boosts Up Your Success Rate?
Pay-per-click is a way of internet advertising model used to accelerate traffic for websites. Our PPC services are cost-effective and, further, give effective results. Our pay-per-click is associated with various prominent search engines such as Google Ads, Amazon Advertising, and Microsoft Advertising, formerly Bing Ads. With the help of search engines, advertisers bid on keyword phrases related to the target market and then pay for ads. The ads can be text-based search ads or shopping ads with a combination of visual content. The content sites charge a fixed price per click than using a bidding system.
PPC services in Texas help to showcase advertisements, which are commonly known as banner ads, that are shown on websites with related content. It has agreed to show ads and is typically not pay-per-click advertising, but instead, usually charge on a cost per thousand impressions. Our PPC service contributes to serving your business goals and will help you achieve greater revenue.
Importance Of PPC Service For Business Development
Gives Immediate Result
Our Texas PPC company propels the immediate search with consistency. We focus on organic traffic, but we help our marketer clients by providing go-live ads. Due to this our PPC service are highly recommended for the business growth. We deeply focus on generating greater revenue and advantage through a short-term marketing window like seasonal sales, product or service launch, and others. Our PPC service is considered important for short-term and long-term digital marketing strategies for broad advertising strategies.
For developing search ads on Google or Bing, advertisers set the ads in each platform's portal, they set up ad campaigns and ad groups, with a fixed set-up budget. They also determine their ad parameters; once they are launched, they immediately appear in the search results. This can attract clicks and conversions. Our service plans strategies to propel the business through pay-per-click factors. It is important to note that PPC campaigns can give good results when they offer enough valuable feedback on campaign performance. This data can improve target keywords to focus on high-value traffic and usage of bid strategies efficiently.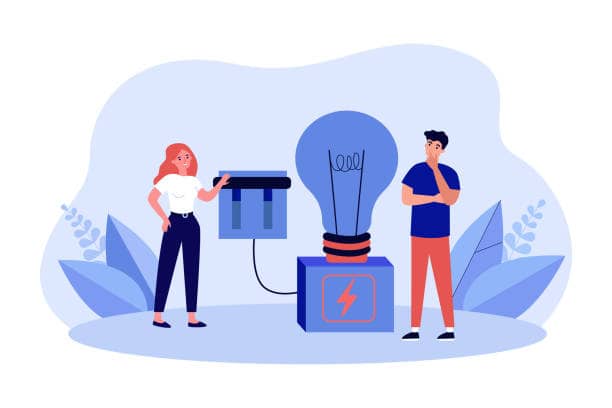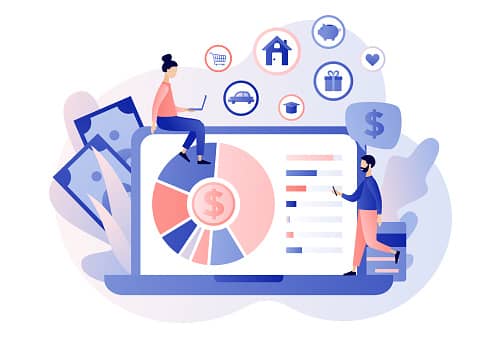 Controls The Budget
Our PPC management Texas entirely relies on budget control; due to this reason, it offers a higher level of control than other conventional paid advertising strategies. One of the important reasons to choose our PPC advertising service is with the help of our experts, and the business professionals can control their budget. This factor is propelling the profit rate of their business.
For commonly paid ads, for example, search engine PPC, you have to pay for clicks. There is no need to pay for entry, and there is also no minimum ad budget. Businesses can choose as much of little amount as they want.
Improves SEO Performance
Both the PPC and search engine optimization will together develop the website's performance. Our experts believe that the importance of PPC and SEO drives businesses by targeting the keywords, on the platforms, and the audiences.
But there will be no direct link between the PPC campaigns on Google or Bing and SEO rankings. We optimize the business optimizes it more likely for improving SEO. This is another reason why our PPC service is for business clients. We equally focus on the PPC and SEO service to improve the website quality. The further improvement of the site leads to a good quality score and improves the SEO ranking. We focus on performing the same keyword search and keyword density. Due to this feature, we can reach the key strategies for both SEO and PPC requirements. Businesses also believe that PPC does help in SEO.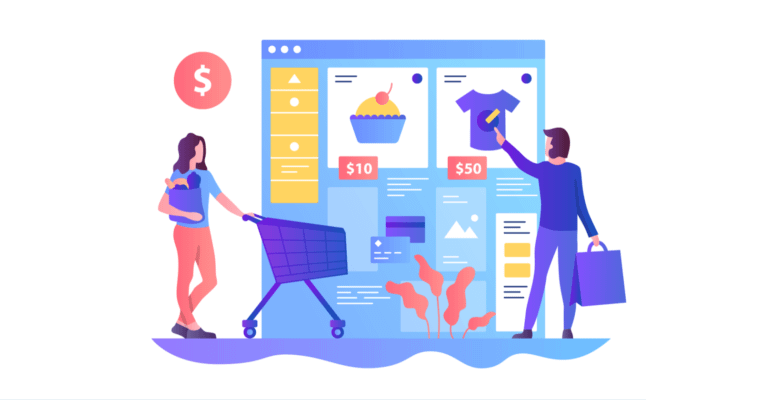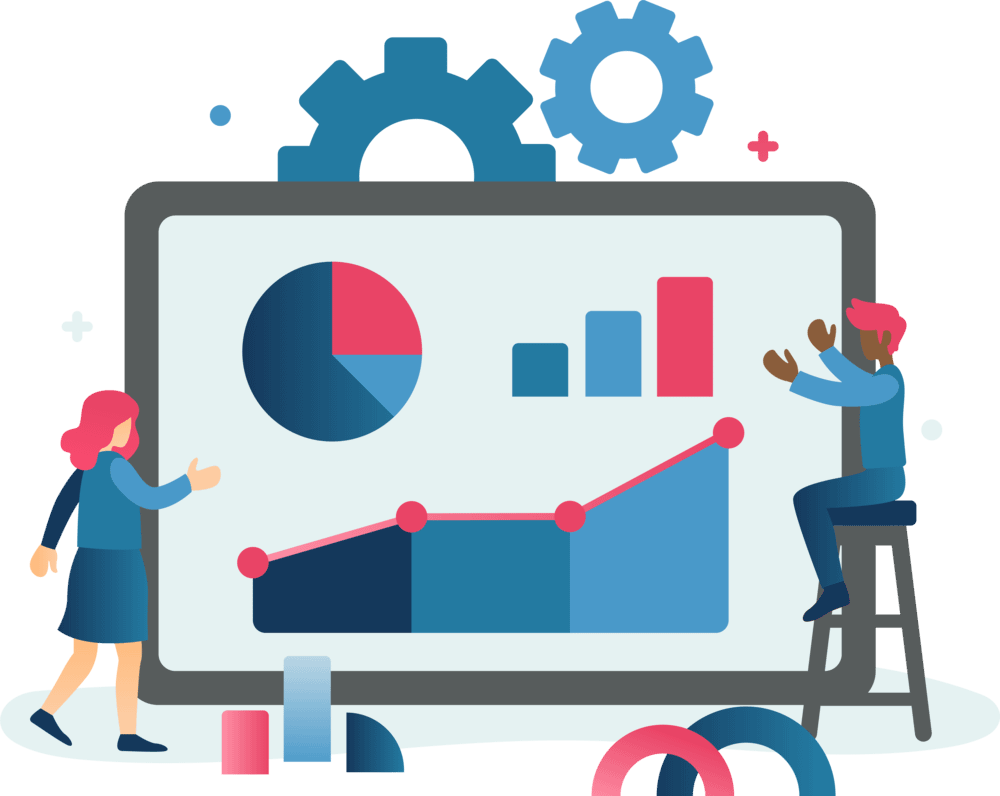 We Measure And Tracking Data
The most important factor of hiring our PPC services over other conventional non-digital strategies is it offers more efficiency.
For example, we measure specific keywords, platforms, devices, targeted audiences, demographics, and through a wide range of metrics and use data for improving the PPC campaign. The importance of PPC is to enhance the business's ability to accurately read their data to make adjustments for ad campaigns. We wait for new data and then measure the efficiency based on their changes.
As we know that the advertising field is very data-rich and gives marketers a granular level chance of data and ad control; due to this factor, they can add up to huge budget savings with greater return on investments. In these ways, our Texas pay-per-click agency is helpful for business growth.