Do you want to know the complete information about SEO? Are you starting your journey with SEO? If you are commencing your journey in your business you might be somewhat aware of it. Here is complete information about SEO and how it works if you're not familiar. For the SEO of your business, you need the help of a professional SEO company in Texas. Before that, understand SEO completely.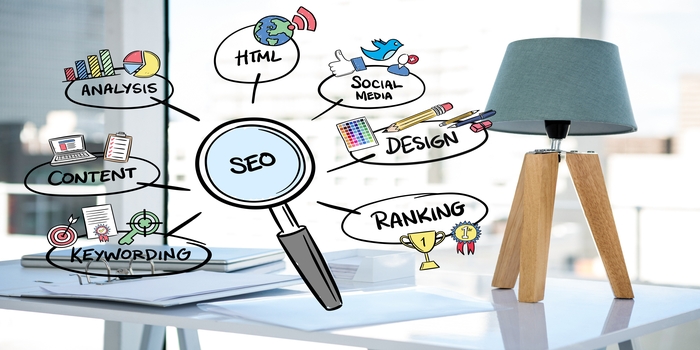 Definition of search engine optimization
Starting with its Full form, SEO stands for search engine optimization. It is a process of getting organic search results on search engines by improving site visibility. The main aim of this process is to embellish its position in search results. Search engines use hundreds of factors to determine search results. SEO involves optimizing your site for these factors and ensuring your site is crawled and indexed by search engines.
Working on Search Engine Optimization
Before starting with the working of SEO, let us understand the organic and paid search work. You have all been using Google and other search engines for many years, you might have noticed that when you search anything, you will come up with a list of millions of websites – paid and organic listings – Paid one will have the word "ad" tied to it. This listing is a paid search which means the advertiser will pay for the click. Other listings which do not contain this word are organic searches. 
The paid search comes with many benefits, and an organic one also comes with a good search's return on investment. You need to understand these two factors to improve your site's search result ranking.  That is why SEO and PPC marketing both are essential for business.
Strategies of SEO- black and white hat
There are two types of SEO strategies to focus on – white hat and black hat. 
When you want quick gains, consider the black hat strategy. In this type, people use cunning tactics such as keyword stuffing and link scrapping to rank faster. It will work only for a shorter period, and after that, your site will end up on blacklists. 
In white hat SEO, you focus on your human audience. You will focus on providing the best content and making it easily accessible. This practice is good if you want to remain on the search list. To obtain, you need to ask for SEO services in Texas. 
Different types of search engine optimization
On-Page SEO:
This type of SEO is done to increase rankings. It includes writing quality content, optimizing a website with proper keywords, adding tags, and various other things.
Off-Page SEO:
This type of SEO happens off the website. The best example is creating backlinks and creating the content that people want to share. 
Now let us come to the point of how SEO works?
Crawling:
The first and foremost step in SEO is crawling. In this, the search engines send web crawlers to look for new pages and record the information about them. The primary purpose of these spiders or, you can say robots is to discover the new pages and check the content they are providing, whether it is updated or not. 
Indexing:
After crawlers have completed their work, the next step is indexing. In this step, search engine decides whether they will use the content that was crawled or not. When a page is considered worthy by a search engine, it will be added to the index. If a webpage or content is indexed, it is stored in a database. Content will only be indexed if it is impressive and worthwhile.
Ranking:
Next is the third step, ranking. This step is the most important one. Once crawling and indexing are completed ranking occurs. There are various ranking signals through which search engines decide the ranking of content. You need to check every aspect like whether the title tag contains the keyword or not, what is the loading speed of the web page, and many other things that are important for ranking.
Doing proper SEO is not something that anyone can do. It is a technical thing that might be challenging and can be perfected by professionals. If you are looking for the best company that can handle your company's SEO easily, Texas Web Solutions will be best for you in this case. It is the best SEO company and provides the best SEO services in Texas.