Pay-per-click (PPC) is a model of online marketing in which marketers pay a fee each time someone clicks through their ads. It is an alternative to SEO that enables you to buy visits to your website. It provides access to your target audience and brings quality traffic to your website. 
Digital marketing is a highly competitive and dynamic field. No matter your field of business, there will always be an authoritative website ranking for high-traffic keywords in your niche. It is useless to focus solely on SEO at the nascent stage of your business. Startups must utilize PPC marketing at the beginning of their marketing campaign to compete with authoritative websites on the internet.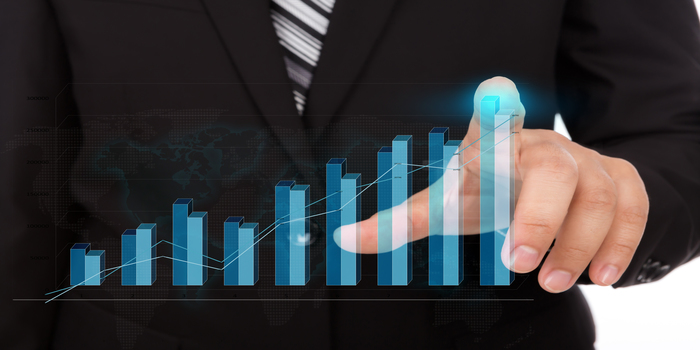 What type of businesses can benefit from PPC advertising?
The PPC model of online marketing is helpful to all kinds of businesses. However, it is essential to determine your target audience, identify the most relevant keywords, create valuable ads, and add value to consumer interaction. 
Some businesses that can benefit from the PPC campaign are as follows:
1. High priced products:- 
PPC enables businesses to define their target audience to the slightest detail. It essentializes you to reach your potential businesses prospects, most likely to convert to your products. High-priced products yield high profits, and one conversion can bring your whole campaign into profits. 
Some examples of high-priced products include businesses in law, home repair or construction, cosmetic surgeries, and dental repairs. 
2. Niche products:- 
A niche-specific product is highly convertible to PPC marketing. Selling a rare product that otherwise is very hard to find is highly beneficial for a PPC marketing campaign. However, it is essential to define your target audience properly. The information you provide to the search engines while creating ads enables Google to understand the context of your ads and present it to the most appropriate audience. 
3. Long-term services:-
Long-term services provide businesses with a lifetime value. It enables you to connect to the consumers looking for subscription-based long-term services. Two of the most common examples of long-term services are software-as-a-service (SaaS) and digital marketing services.
Focus on your ad quality, and clearly define your target audience to enable search engine algorithms to present your ads to your target audience and add to the success of your marketing campaign.
What is the application of PPC for small businesses?
Digital marketing is a highly competitive field. Emerging businesses need to do something new to stand out from established organizations and grab their target audience's attention. PPC marketing provides emerging startups with an opportunity to rank above-established competitors. 
Here are some benefits small businesses can avail of through PPC marketing.
1. Set budget and control costs:- 
The PPC model of online marketing enables businesses to have complete control Of campaign costing. You can alter the cost in the middle of the campaign, depending upon the position of the marketing campaign. It enables you to increase your PPC budget for increasing the number of conversions.
However, it is essential to find an expert to assist you with your PPC marketing campaign. If you are looking for expert PPC services in Texas, you are in luck as they provide effective PPC management in Texas. 
2. Easy access to the target audience:- 
The first marketing effort of emerging businesses should be to connect to their potential business prospects. PPC marketing enables you to cut through the competition and access your target audience. It is why you must take your time defining your target audience. The data you provide the search engines with is one of the essentials for the effectiveness of your PPC campaign. 
As the campaign progress, you learn more about your target audience. Google provides you with analytics tools that enable you to access detailed information about your website visitors, including the audience's age, demographics, and time of visiting. It provides you with a better understanding of your target audience. 
3. Instant results:- 
PPC marketing essentializes your direct access to your target audience. Unlike SEO, it enables you to start making conversions within days, if not hours. However, it is essential to find the right service provider. There are a lot of expert companies providing PPC management in Texas. They can help you establish effective metrics and KPIs for your marketing endeavor and excel in your marketing campaign. 
Conclusion:-
Bloggers publish over 7.5 million blogs every day. It takes a lot of effort on Google's side to match the most eligible blog with an appropriate user query. It makes it difficult for marketers to access their target audience solely based on content and SEO practices. 
Businesses must use PPC marketing as a part of their marketing efforts. There are a handful of experienced companies providing skilled PPC services in Texas.