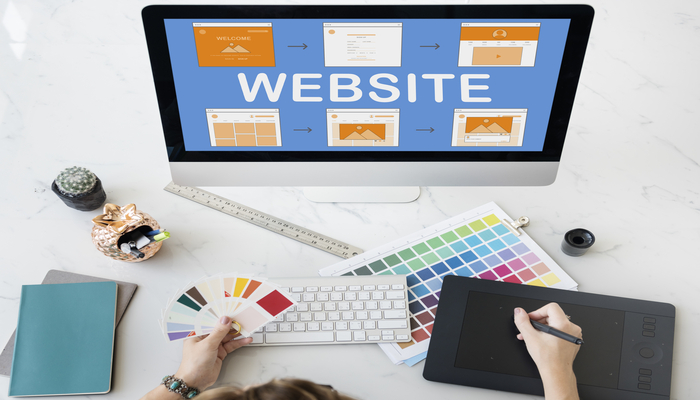 Your business needs to design your website effectively. Everything should be as close to ideal as possible, from site design to functioning. With approximately 1.86 billion websites available online, multiple variations and different types of websites are designed for particular purposes. This split has created a lot of uncertainty about what kind of website a company needs. Whether you are a business owner or a web design company in Texas, offering web design services in TX, you must know about the most well-known types of websites utilized in the market. Let's check out the 5 types of websites in demand below.

1. E-commerce Websites
E-commerce websites are online marketplaces where customers may buy things easily. The ability to search for specific products is one of the characteristics of a well-developed e-commerce site. Furthermore, it filters relevant results, emphasizes sales, and enhances the purchasing experience. It's highly suggested that you utilize a dependable and trusted e-commerce platform like Shopify when creating an e-commerce website for your business. This will not only make setting up your new site easier, but it will also help your team to better manage sales, inventory, and logistics. Furthermore, the platform's selection of tried-and-true themes ensures that you'll be able to locate a theme that fits your specialty.
2. Blog Sites
Blogs are websites with a mix of articles, infographics, photographs, and videos. Many brands now have a blog that is linked to their website and offers constantly updated content to educate and engage new and existing visitors. A company's blog should contain content that is directly relevant to its services and should include expert comments and facts.
However, some much smaller brands may find it difficult to maintain a blog. A quality blog necessitates a devoted staff of content professionals that provide engaging and fresh content regularly. A blog that is consistently maintained will entice visitors to return, and it is preferable to not have a blog than to have one that is stale or outdated.
3. Portfolio Sites


The goal of this website, which is centered around an individual or company, is to highlight their previous work. They are intended to demonstrate your knowledge and the high quality of services you give in a specific field. They are primarily utilized by freelance creative workers that rely on previous projects to gain new clients.
If you've worked on several projects, the ideal approach is to pick the best possibilities and categorize them. This makes it easy for a client to locate the job they need. Portfolio websites are designed to showcase your skills and creativity. Attractive and unique layouts are ideal for this type of website.
4. Social Media Sites
Choose any business nowadays, and chances are you'll find a Facebook page, an Instagram account, or a Twitter handle for it. Now, a social media site can only function if it has a large user base. As a result, making your own is not an option. Your company's LinkedIn or Facebook pages, on the other hand, function similarly to a website. To communicate effectively with the audience, they require the same level of attention and detail.
5. Landing Pages
A landing page's objective is to attract and direct visitors to do a certain action. Signing up for a newsletter or contacting a company's sales department are examples of this. The material on your one-page website is intended to draw the viewer's attention to your page's call-to-action. To make the CTA stand out from the rest of the content, use plenty of whitespace around it. Furthermore, a landing page should include the bare minimum of material, only enough to direct the user to the CTA. When designing, make sure the content is divided up into parts. You will be able to convert the viewer into a lead in this way.
If you are looking for professional help for creating and designing your website, Texas Web Solutions got you covered. Texas Web Solutions is a top-rated digital marketing agency and tx website design company that has created websites for businesses of different sizes and niches. They will help you succeed with their professional and reliable web design services TX.