The most cost-effective method to improve the ranking of your website is SEO. Every business is applying new techniques and strategies to enhance their exposure to web presence.
A new trend that is disrupting the market is voice search optimization. A simple method that is disrupting the markets and changing the way a consumer shops. The need for optimizing is more than ever. Search by voice has opened many ways to improve ranking in search engines. It has provided a variety of options for local businesses to list themselves in searches.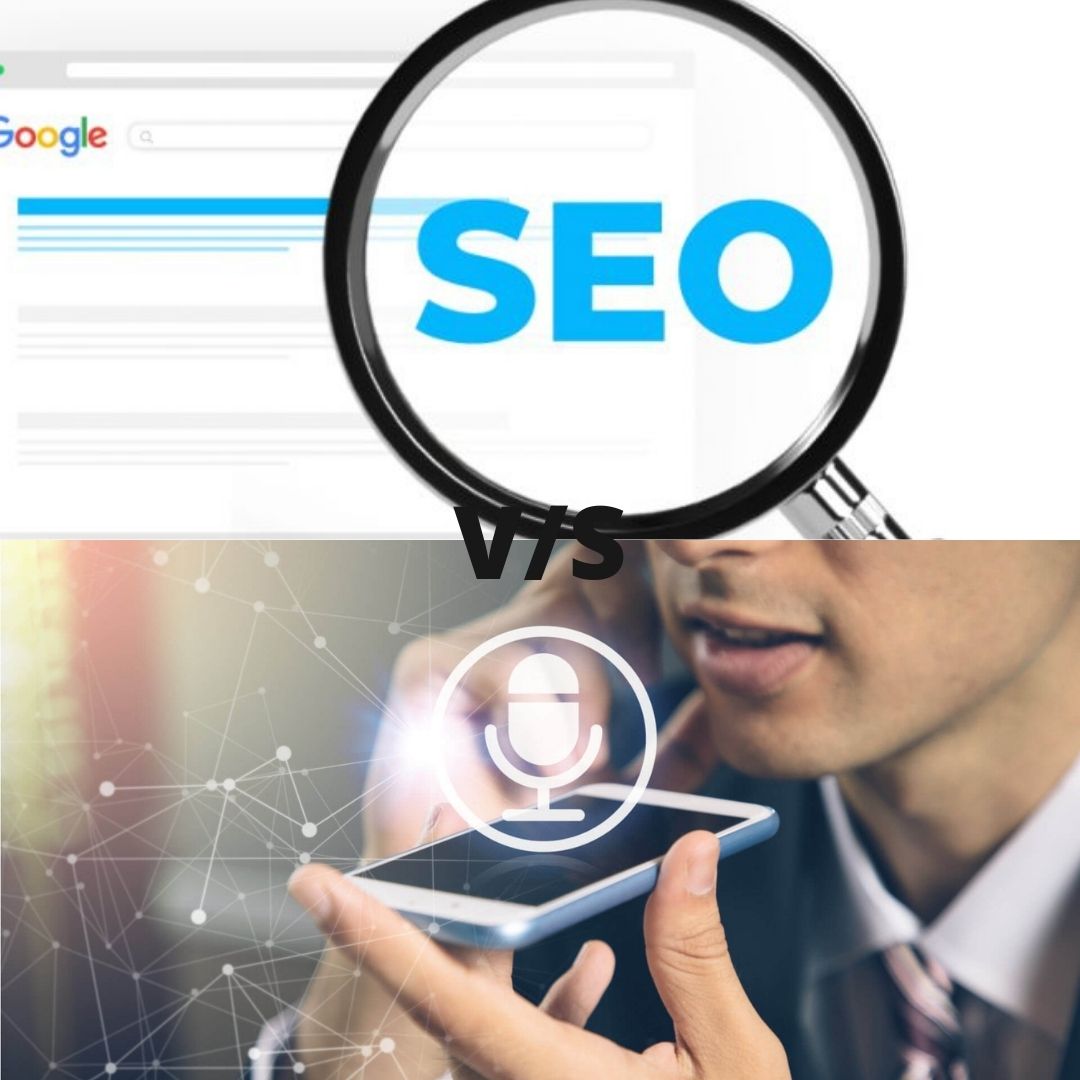 Voice search focuses on a question such as:
-How
-What
-When
-Where, etc.
Craft the content of your website around these questions to make it more relevant.
Voice search optimization:
The process of optimizing your website to show on search engines. Voice search optimizes the page by answering questions people conduct for voice search.
This process allows the voice search to read the page and come up with the result.
Examples:
-Alexa
-Siri
-OkGoogle, etc.
Voice search is becoming more relevant in today's time. It focuses on direct results.
This blog will outline the difference between a traditional search and a voice search:
Voice search use questions
The way voice search works is that it answers the question as compared to traditional search where short phrases are used.
For example:
Voice search: If you are planning to hire a digital marketing company, then the question would be:
Which is the best SEO agency in Texas? whereas,
Traditional search: SEO company texas.
To make your website more search-friendly, try including content questions.
Natural speech
The main difference between regular search and voice is the way keywords appear. In traditional search, people may search latest laptops or formal shoes men's. Voice search uses a different language style that is more natural.
Instead of typing SEO expert benefits, you may ask voice search What are the pros and cons of hiring an SEO expert?
The same thing applies when looking for a restaurant, rather than typing texas restaurant near me, you can ask which is the best restaurant in Texas?
The best way to optimize your business is to write in such a way that matches the query of the customer.
While SEO uses stiff phrases, voice search is flexible.
Long-Tail keywords are the key
A voice search is more intent-based and more effective as compared to a traditional search.
For example:
SEO: New Apple iPhone would be the query if someone is looking for a new phone.
Voice search: What is the difference between iPhone 12 and 12 pro?
To reach consumers, you have to target the right keywords to make it more conversational. Long-tail keywords can bring more conversions because they give results.
Single Answer
In a typical search, a list of websites would appear on google according to rankings. Every brand wants to top the chart, but even if, your business is not at first, the second or third number would still work.
Voice search works differently. Siri usually gives one answer to the query in voice search, and Google presents a featured snippet.
Your website should have good SEO practice to come at the right spot. Know your target audience and craft the content accordingly.
Location-based keywords
Local SEO is a huge part of voice searches. people ask for locations, numbers, food, restaurant all the time while they are on the go.
Near me is the most common phrase used in mobile phones. For example, Travellers may ask, Are there any car service stations near me? or if someone wants to buy furniture for their home they would ask, which is the best furniture shop near me?
The emphasis should be on location-based keywords. A good SEO strategist would enhance the content by adding location to every page. So next time someone asks which is the best SEO agency in texas, your name would appear
Easy to use
A voice search is more accessible and easy to use. You can multitask while searching for an answer. Voice assistance has made this more convenient.
People can search for the best dance club or a dentist on the go. While traditional search requires you to type and focus on one thing only.
In the end
Although Voice search optimization is the future of SEO, a traditional search is equally important when it comes to google ranking.
Both practices require good content for optimization.